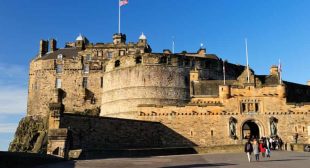 A group of about 20 protesters entered Edinburgh Castle on Tuesday evening, claiming to have "seized" the landmark under article 61 of Magna Carta.
Members of the public were evacuated as the demonstrators entered the grounds of the castle without a ticket. Police Scotland said that officers were dealing with the protest.
Reports emerged at about 5.45pm of an incident close to the entrance to the Museum of The Royal Regiment for Scotland.