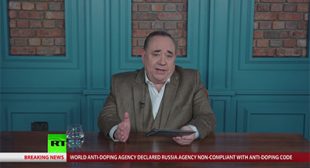 THE broadcasting watchdog has launched an investigation into Alex Salmond's TV show.
Ofcom is examining whether the former First Minister's debut on a Kremlin propaganda channel breached guidelines on accuracy and "materially misled" viewers.
The November 16 episode of the Alex Salmond Show on RT proved controversial because of a series of "tweets" Mr Salmond read out on air.