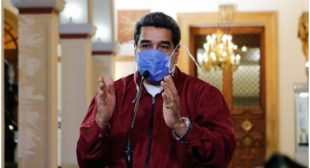 The Venezuelan government announced a series of measures on Sunday in attempts to protect the population from the economic effects of the coronavirus crisis.
Speaking on a live televised address, President Nicolás Maduro instructed that all commercial and residential rent, as well as all capital and loan interest payments, are to be suspended for six months.
Public- and private-sector workers will receive a special government bonus, and wages of small and midsize companies will be paid by the state until September. A pre-existing workplace stability decree has also been extended until the end of the year, outlawing job dismissals as a result of the quarantine.
Loan appeals by small and medium businesses are to be fast-tracked, and a special agricultural investment plan will look to guarantee the contents of the subsidized Local Food Production and Provision Committees (CLAP) food boxes for a reported seven million families. Telecommunications companies have also been barred from cutting off customers for six months.