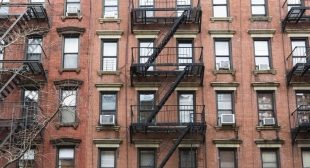 Housing advocates are organizing a massive rent strike May 1 to pressure New York lawmakers to cancel rents during the COVID-19 shutdown.
Donnette Leftord, a Flatbush mom of three and an undocumented New Yorker, wouldn't pay her $1,700 month rent next month even if she could. She's one of thousands taking part in a rent strike on May 1.
"There is no way I can pay rent going forward from here," said Letford. "How are we going to manage to pay?"
Housing advocates hope as many as one million New Yorker will participate in the May 1 rent strike to pressure Gov. Andrew Cuomo to cancel rent for the duration of the stay-in-place order — extended Thursday to May 15 — and through June.