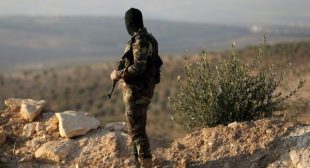 Both NATO countries have suggested the possibility of clashes between them.
United States Secretary of State Rex Tillerson is visiting Turkey this week, and he's likely to find himself in an unfriendly environment. Turkish President Recep Tayyip Erdogan said today the U.S. decision to continue its support to the Kurdish People's Protection Units (YPG) militia would most likely affect Turkey's future decisions.
"Our ally's decision to give financial support to the YPG… will surely affect the decisions we will take," said Erdogan in a speech to members of his ruling Justice and Development Party (AKP) in parliament.