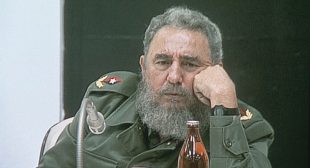 The basic idea was to turn world opinion against Castro and possibly justify a U.S. military invasion by pinning the atrocities on him. The details of the sinister plot are included in a summary about Operation Mongoose, a 1960 covert op hatched by the CIA under President Dwight Eisenhower with the aim of toppling Communist Cuba.
The campaign was included in a report on "pretexts" the U.S. could conjure up to justify a military intervention in Cuba. The paper was sent by Gen. Edward Landsdale, a top Cold War officer who worked with the CIA to plot out Operation Mongoose; he sent the report, which included nine other "pretexts," on April 12, 1962, to Gen. Maxwell Taylor, who would soon become chairman of the Joint Chiefs of Staff.
The CIA thought about blowing stuff up in Florida and murdering innocent refugees simply to make Castro look bad.