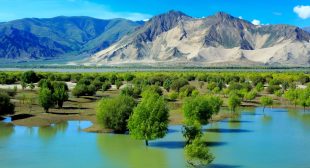 Chinese engineers are testing techniques that could be used to build a 1,000km tunnel – the world's longest – to carry water from Tibet to Xinjiang, experts involved in the project say.
The proposed tunnel, which would drop down from the world's highest plateau in multiple sections connected by waterfalls, would "turn Xinjiang into California", one geotechnical engineer said.
China's longest tunnel is the eight-year-old 85km Dahuofang water project in Liaoning province, while the world's longest tunnel is the 137km main water supply pipe beneath the city of New York.