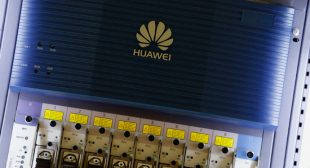 The US National Security Agency (NSA) has spied on Chinese leaders and businesses, new Snowden docs indicate. Yet it seems that China's telecom giant, Huawei, was the core target for the NSA campaign in China.
The new portion of revelations from the former NSA contractor Edward Snowden, published by Der Spiegel and The New York Times, has exposed the great interest of the US secret service in obtaining data from China.
It has been revealed that America's NSA has multiple targets in the world's second largest economy, among them the Chinese Trade Ministry, national banks, leading telecommunications companies and the country's top officials, like former Chinese President Hu Jintao.