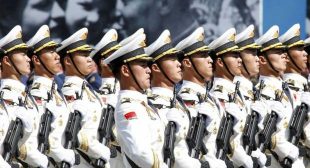 War with the US under Donald Trump is "not just a slogan" and becoming a "practical reality", a senior Chinese military official has said.
The remarks were published on the People's Liberation Army website, apparently in response to the aggressive rhetoric towards China from America's new administration.
They communicated a view from inside the Central Military Commission, which has overall authority of China's armed forces.