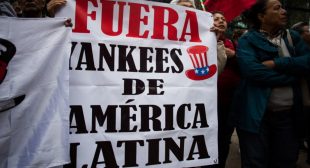 Almost half of respondents from 53 countries are worried that Washington threatens their democracy, and nearly two-thirds think economic inequality poses the biggest risk to popular rule.
Results of the Democracy Perception Index survey (pdf), conducted between February 24 and April 14 by Latana in collaboration with the Alliance of Democracies Foundation, are based on nationally representative interviews with more than 53,000 people.
According to the survey, "Governments are not living up to the democratic expectations of their citizens." While a vast majority (81%) of people think that democracy is important, just over half (53%) feel like their country is democratic, and this large gap is growing in countries worldwide.