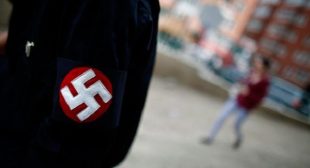 A German court has handed down a sentence to a 96-year old former Nazi SS officer for carrying out killings at a concentration camp in Poland.
The man, who has not yet been named, worked at the Majdanek Concentration Camp in the city of Lublin between August 1943 and January 1944.
The then-22 year old worked as a member of the fifth company of the SS Death's Head unit, which was responsible for administering concentration camps for the Third Reich.
According to Frankfurt-am-Main prosecutors, where the man now lives, he was tasked with "securing the camp and guarding the prisoners to be killed."