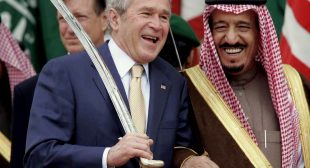 Out of the 43 people who carried out terrorist attacks on US soil, only three of them came from the seven countries on Trump's list — the other 40 terrorists came from countries who were not banned.
This handful of attacks on American soil hardly justifies restricting the travel from these countries once we look at the countries Trump did not ban — who are responsible for 93% of all terrorism in the United States causing death on a massive scale.
During the same period those three terrorists mentioned above attempted to cause harm to Americans, 40 terrorists from Saudi Arabia, Pakistan, Egypt, the United Arab Emirates, Kyrgyzstan, Kuwait, Nigeria, Afghanistan, Lebanon, and Guinea wreaked havoc in America.