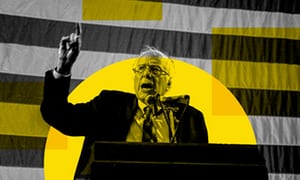 Bernie Sanders has warned that the world is rapidly becoming an "international oligarchy" controlled by a tiny number of billionaires, highlighted by the revelations in the Paradise Papers.
In a statement to the Guardian in the wake of the massive leak of documents exposing the secrets of offshore investors, Sanders said that the enrichment of wealthy individuals and companies in tax havens was "the major issue of our time".
He said the Paradise Papers opened the door on a "major problem not just for the US but for governments throughout the world".
"The major issue of our time is the rapid movement toward international oligarchy in which a handful of billionaires own and control a significant part of the global economy. The Paradise Papers shows how these billionaires and multi-national corporations get richer by hiding their wealth and profits and avoid paying their fair share of taxes," the US senator from Vermont said.