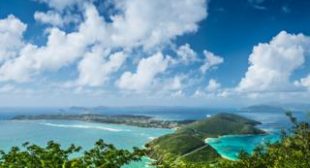 A quarter of property in England and Wales owned by overseas firms is held by entities registered in the British Virgin Islands, BBC analysis has found.
The Caribbean archipelago is the official home of companies that own 23,000 properties – more than any other country.
They are owned by 11,700 firms registered in the overseas territory.
The finding emerged from BBC analysis conducted of Land Registry data on overseas property ownership.
The research found there are around 97,000 properties in England and Wales held by overseas firms, as of January 2018.
It adds to concerns that companies registered in British-controlled tax havens have been used to avoid tax.