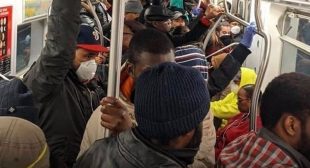 With 67,822 people infected with coronavirus and 2,472 dead, the residents of this sprawling city of 8.6 million people have been warned to stay at home. Yet the mail is delivered, the trash taken away, food is stocked and sold in supermarkets. The ambulance comes when you call 911, and doctors and nurses are in the hospitals.
These essential works are the heroes of the pandemic. New York would collapse without them. Clearly they need every support. But they are not getting it.
Mount Sinai is one of the hospitals where nurses have had to wear trash bags for gowns due to shortages. On April 3, these nurses protested outside the hospital holding pictures of their colleagues who had died of the virus and demanding PPE.