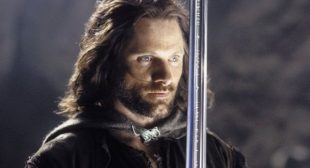 Actor Viggo Mortensen slammed Spain's far-right Vox party for using a picture of his character in "The Lord of the Rings," Aragorn to depict the party's anti-progressive stand.
On April 28, Vox published a montage showing Aragorn is fighting feminists, gays, communism, and media.
"One must be quite ignorant to think that the use of the character of Aragon to promote the electoral campaign of a xenophobic party of the extreme right as Vox would be a good idea," Mortensen wrote in a letter published by El Pais Tuesday.