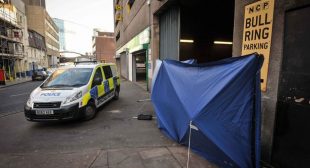 The body of a homeless man was found tragically 'frozen to death' in Birmingham's city centre on the coldest night of the year.
Police were called to a car park entrance in Station Road at 11.30pm Wednesday after a local drinking in the nearby boozer discovered the man.
It's understood the body, found opposite the Victoria pub in John Bright Street, is that of a 30-year-old male of no fixed address.
He was pronounced dead at the scene.