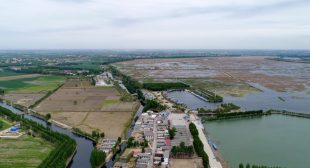 The City of London has set up a "green finance centre" with a Chinese partner to fund sustainable development projects, and the first beneficiary may be Xiongan, a district earmarked by President Xi Jinping as the site for a massive new city in northern China.
The move comes as London's financial district tries to increase its business links with China and expand overseas markets ahead of Britain leaving the European Union.
The centre will work with the China Green Finance Committee to develop financial products to help fund a number of projects, according to Lord Mayor of London Charles Bowman.
He told a briefing on Monday that it would also help fund projects under China's "Belt and Road Initiative", which is designed to increase trade and infrastructure links to central Asia, Europe and beyond.