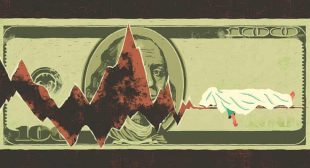 After losing her job in May 2016, Finley also lost her health insurance coverage and struggled to find a new job. Three months later, Finley was found dead in her apartment after avoiding going to see a doctor for flu-like symptoms.
"My grandparents went by to check on her, and they couldn't get into her apartment," her son Cameron Finley told the Guardian. "They got the landlord to open it up, went in and found she had passed away. It came as a complete surprise to everybody. It just came out of nowhere.
"She was barely scraping by and trying not to get evicted. She gets what appears to her as a basic cold or flu, didn't go to the doctor and risk spending money she didn't have, and as a consequence she passed away."
Asked about Finley losing her job, Walmart declined to comment, saying personnel files from 2016 had been moved offsite.
Finley is one of millions of Americans who avoid medical treatment due to the costs every year.