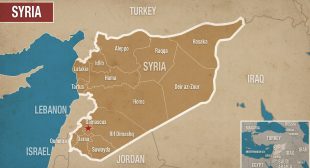 Syrian regime forces and allied militias recaptured the last major Islamic State-held town in Syria on Wednesday, having launched an operation to displace the militants earlier in the day.
Albu Kamal lies on the Syrian side of the border with Iraq, in the oil-rich eastern province of Deir az-Zour.
After a series of defeats in Deir az-Zour province and the loss of IS's de facto capital Raqqa further north, Albu Kamal was the only urban centre left in the hands of the group.
"The last stronghold of Daesh (Islamic State), Albu Kamal, is free of the Daesh organisation," a commander in the military alliance supporting Syrian regime President Bashar al-Assad said on Wednesday.