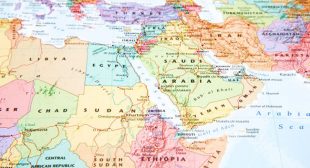 After years of U.S. support for dictator Ali Abdullah Saleh, civil war has wracked Yemen since 2014. Its neighbor Saudi Arabia, itself among the region's cruelest dictatorships and a staunch U.S. ally, became nervous in 2015 about the outcome and, with support from nine regional allies, began subjecting the country to a punishing barrage of airstrikes, and also imposed a blockade that ended the inflow of food and supplies to Yemen through a major port. This was accomplished with massive, ongoing weapons shipments from the U.S., which has also waged independent airstrikes that have killed dozens of civilians, including women and children.
Pummeled by airstrikes and fighting, facing economic collapse and on the brink of famine, how could this tiny, impoverished country absorb thousands upon thousands of desperate migrants?
Yemen imports 90% of its food. Because of the blockade, food and fuel prices are rising and scarcity is at crisis levels.