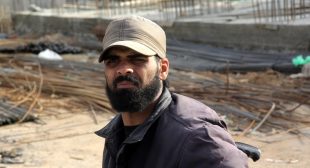 Abu Thurayya was actually one of four people killed by Israel on the same day. All were protesting against Donald Trump's decision to recognize Jerusalem as Israel's capital.
Yet because both of his legs had previously been amputated, the local and international media paid more attention to Abu Thurayya's story than they do to the experiences of most Palestinian victims.
Many articles on his killing highlighted how Abu Thurraya posed no threat to the Israeli military.
Palestinians killed by Israel usually don't pose any real threat to that state's heavily armed forces. Yet the question about whether he posed a threat shouldn't even arise.
The very question ignores the power dynamics between a soldier serving an occupying power and civilians who have spent their entire lives under occupation. Asking a question about whether a Palestinian poses a threat is a subtle way of putting the blame on the victims.