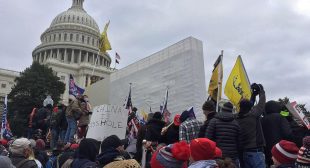 The enemies on Jan. 6 were Americans: thousands of people from across the country who had descended on the Capitol, intent on stopping Congress from certifying an election they believed was stolen from Trump. They had been urged to attend by Trump himself, with extremist right-wing and militia leaders calling for violence.
Many of the officers were speaking to reporters for the first time about the day's events, almost all anonymously for fear of retribution. That they spoke at all is an indication of the depth of their frustration over the botched response. ProPublica also obtained confidential intelligence bulletins and previously unreported planning documents.
Combined, the information makes clear how failures of leadership, communication and tactics put the lives of hundreds of officers at risk and allowed rioters to come dangerously close to realizing their threats against members of Congress.