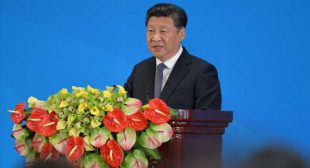 Fidel Castro will live forever, China's President Xi Jinping said on Saturday in a message read out on television following the death of former Cuban leader Fidel Castro.
"The Chinese people have lost a good and true comrade," Mr Jinping said in a message read at the beginning of the nightly news on the country's main TV channel.
"Comrade Castro will live forever."
Mr Castro was "a great man of our time," said the President.
"History and people will remember him," he added.