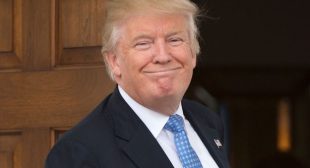 After news of the former revolutionary leader of Cuba's death yesterday, Trump issued a strongly-worded statement calling Castro a "brutal dictator who oppressed his own people."
That was in stark contrast to a statement issued by Russian President Vladimir Putin who described Castro as a "sincere and reliable friend of Russia".Now, a senior official in the Russian Foreign Ministry has attacked Trump for his comments.
Alexander Schetinin, the director of the Latin American Department of the Russian Foreign Ministry said it would remain on Trump's "conscience".
Schetinin said Trump's comments were "disrespectful" to a recently deceased person.
He added that Castro was "a great politician of our time" who is "worthy of respect for all", RIA Novosti reported.