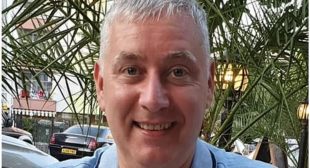 A British nightclub owner who had a history of sharing an anti-vaccine message social media and who mocked people for getting an "experimental vaccine" has died from COVID-19, The Daily Mail reports.
David Parker, 56, passed away at Darlington Memorial Hospital in County Durham on Monday. According to the Daily Mail, he had no underlying medical conditions. His COVID diagnosis came just weeks after he posted numerous messages slamming vaccines.
Parker reportedly authored hundreds of social media posts that were critical of the vaccine, according to The Sun.
"When research is done into who finances the media it leads to the pharmaceutical companies. Who knows who is right or wrong. If I'm wrong I'll hold my hand up but I will not stay silent," he wrote in one post.