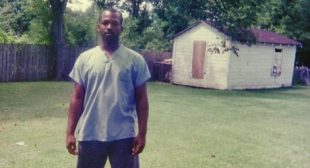 After a mentally ill Bradley Ballard made a lewd gesture to a female guard at the Rikers Island jail in New York, he was locked in his cell alone for seven increasingly agitated days in which he was denied some of his medication, clogged his toilet so that it overflowed, stripped off his clothes and tied a rubber band tightly around his genitals.
During that period, guards passed Ballard's cell in the mental observation unit dozens of times, peering through the window in the steel door but never venturing inside – until it was too late.
The 39-year-old Ballard was eventually found naked and unresponsive on the floor, covered in feces, his genitals swollen and badly infected. He was rushed to a hospital but died hours later.