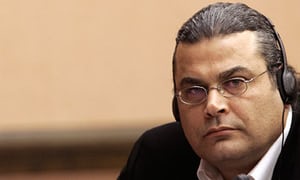 Masri was seized in Macedonia in December 2003 and handed over to a CIA "rendition team" at Skopje airport and secretly flown to Afghanistan.
It is the first time the court has described CIA treatment meted out to terror suspects as torture.
"The grand chamber of the European court of human rights unanimously found that Mr el-Masri was subjected to forced disappearance, unlawful detention, extraordinary rendition outside any judicial process, and inhuman and degrading treatment," said James Goldston, executive director of the Open Society Justice Initiative.