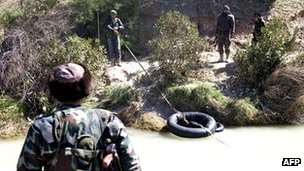 US campaign group Human Rights Watch (HRW) says elements of Syria's armed opposition have carried out serious human rights abuses, including kidnapping, torture and execution.
The group says the "brutal tactics" of the government cannot justify abuses by armed opposition groups.
HRW calls on the opposition leadership to speak out and condemn those abuses.
It