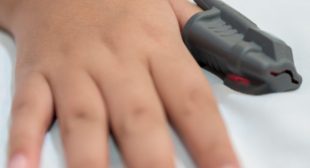 Underneath a heap of hospital blankets, Stephen seemed small for a 7-year-old. His chest rose and fell rapidly, a frightening rhythm given his history of asthma. His parents stood nearby as veteran witnesses — Stephen had been admitted to a Cleveland safety net hospital for asthma four times already this year — but familiarity offers little comfort when your child struggles to breathe. When asked if their son used his asthma inhalers, they replied, "It depends. When we can afford them, he takes them. But when we can't, it could be a few weeks."
Stephen represents one of more than 430,000 hospitalizations each year due to asthma. At a cost of $56 billion annually, complications from asthma can be prevented with regular medications (inhalers), avoidance of triggers like dust and mold, and access to health care, which usually means access to health insurance. Stephen didn't have the latter.
Because Stephen's parents couldn't afford asthma medications, their son's breaths were figuratively assigned a price tag. His family, like millions of Americans, is forced to make an impossible decision: pay for food and rent, or purchase medications and health insurance. Recent months have seen patients, students, and health professionals realize this crisis and mobilize toward a better alternative: Medicare for all. We advocate to practice in such a system, where every patient has health care. And where every patient can breathe freely.