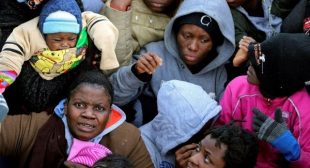 "At least 90 migrants are reported to have drowned, when a boat capsized off the coast of Libya this morning", the International Organization for Migration said in a statement.
It added that "10 bodies are reported to have washed up on Libyan shores", including two Libyan nationals and eight Pakistanis.
Two survivors from the disaster had swum to shore, while another was rescued by a fishing boat, IOM further said.