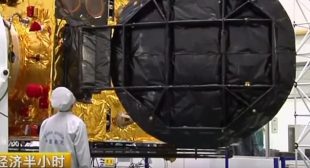 A new video claims that scientists in China have created a working prototype of the 'impossible' fuel-free engine.
The radical EmDrive has been hypothesised for years by Nasa, but the space agency has been unable to create a working version.
If the physics-defying concept is brought to reality, it's said the engine could get humans to Mars in just 10 weeks.