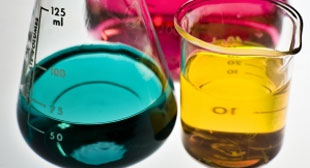 Wounds may heal more quickly if exposed to low-intensity vibration, report researchers at the University of Illinois at Chicago.
The finding, in mice, may hold promise for the 18 million Americans who have type 2 diabetes, and especially the quarter of them who will eventually suffer from foot ulcers. Their wounds tend to heal slowly and can become chronic or worsen rapidly.
Timothy Koh, UIC professor of kinesiology and nutrition in the UIC College of Applied Health Sciences, was intrigued by studies at Stony Brook University in New York that used very low-intensity signals to accelerate bone regeneration.
"This technique is already in clinical trials to see if vibration can improve bone health and prevent osteoporosis," Koh said.