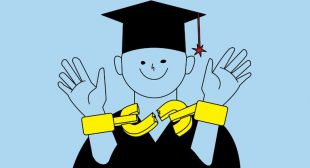 Does free community college work? An experiment in Chicago suggests that the answer is yes.
Two years ago, under a program called the Star Scholarship, Chicago began to offer free community college to all public high school graduates who earned a B average or higher and demonstrated near college-level proficiency in their work. To keep costs for students low, they also get their textbooks free.
Since the program was created by Mayor Rahm Emanuel, roughly 1,000 students a year — about 5 percent of each Chicago Public Schools graduating class — have claimed their reward. This fall, more than 2,900 of these students are attending the City Colleges of Chicago, the city's community college system, which has roughly 90,000 students.
Most of the Star Scholars are pursuing an associate degree so that they can transfer to a four-year college, but they can also earn certification in various fields along the way and head right into the work force if they choose. Attending either full or part-time, they have up to three years to use the scholarship.
The early results of this initiative have been incredibly encouraging. Two-thirds of the 890 Star Scholars who started in the fall of 2015 have either graduated or are currently enrolled with enough credits so that they are on course to complete their degree within three years, the federal benchmark for associate degree completion.