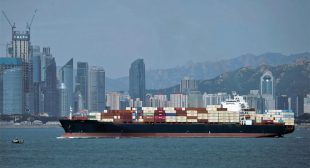 The United States should encourage the use of privateers to fight Chinese aggression at sea, according to a pair of articles in magazine produced by the US Naval Institute.
The reports – titled "Unleash the Privateers!" and "US Privateering Is Legal", and published in the April issue of Proceedings – suggest the US government issue letters of marque – a commission authorising privately owned ships (privateers) to capture enemy merchant ships.
The authors – Mark Cancian, a retired US Marine Corps colonel and senior adviser at the Centre for Strategic and International Studies (CSIS), and Brandon Schwartz, a former CSIS media relations manager – said that China's larger merchant fleet represented an asymmetric vulnerability with the US, and an attack on China's global trade would undermine its entire economy and threaten its stability.
Such a campaign would be a legal and low-cost way to contain China's power rise on the sea, they said, adding that it could prevent, rather than provoke, a war.