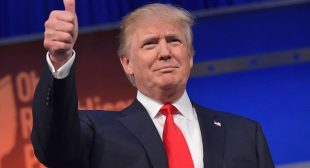 What we actually know about the Russian activity on Facebook and Twitter: It was often modest, heavily dissociated from the campaign itself and minute in the context of election social media efforts.
Democrats on the House Intelligence Committee released a series of examples of the sorts of ads purchased by the Russians in November. Many, as The Washington Post reported, focused on highlighting divisive cultural issues, like the Black Lives Matter movement and immigration.
Of the 30 ads shared by the Democrats, six, viewed 1.2 million times in total, ran in 2015. Only seven ran in the last month of the campaign, totaling about 340,000 views. The ads targeted none of the four closest states in the election — New Hampshire, Michigan, Pennsylvania and Wisconsin — specifically; most were national ad buys. States that were targeted specifically included Texas and New York, neither of which was considered a swing state.