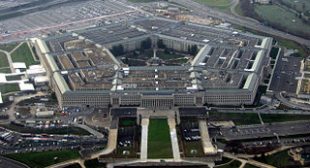 An extraordinary new Pentagon study has concluded that the U.S.-backed international order established after World War 2 is "fraying" and may even be "collapsing", leading the United States to lose its position of "primacy" in world affairs.
The solution proposed to protect U.S. power in this new "post-primacy" environment is, however, more of the same: more surveillance, more propaganda ("strategic manipulation of perceptions") and more military expansionism.
The document concludes that the world has entered a fundamentally new phase of transformation in which U.S. power is in decline, international order is unravelling, and the authority of governments everywhere is crumbling.