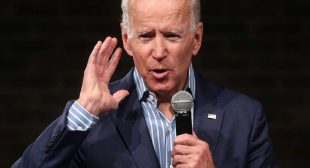 Today a new U.S. administration will come in. On foreign policy issues it will be just as disappointing as the leaving one. U.S. foreign policy is dictated by ingrained interests. The mechanisms of policy making in Washington DC guarantee that it is always a continuity and that any changes to it are slow and will only be minor.
Donald Trump and his administration were hated by the woke 'libruls' and the media for their style, not for what they were or were not doing. While Joe Biden, who has been warmongering in the Senate for decades, is now being sold as fresh bread, he is bringing no change to the menu. His foreign policy marketing team will only change the package color of the same old product the Trump team has sold.
The confirmation hearing of Biden's incoming Secretary of State Anthony Blinken and of the incoming Director of National Intelligence Avril Haines give some hints towards these 'new' policies.