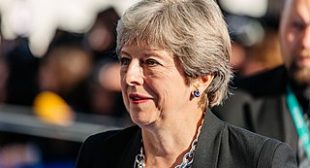 In a blow to Prime Minister Theresa May, MPs voted to give Parliament a legal guarantee of a vote on the final Brexit deal struck with Brussels.
The government had argued this would jeopardise its chances of delivering a smooth departure from the EU.
Despite a last-minute attempt to offer concessions to rebels, an amendment to the bill was backed by 309 to 305.
Ministers said the "minor setback" would not prevent the UK leaving the EU in 2019.