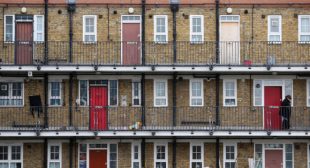 Some of the most disadvantaged and vulnerable people are losing their lives in Britain because of the link between levels of deprivation and suicidal behaviour, says our new report Dying from Inequality. Whilst the causes of suicide are complex, and individual deaths can rarely be attributed to one particular factor, we do know that the economic circumstances of individuals, communities and wider society is a major influencing factor in the overall rate of suicide.
At the time when the credit crunch began in 2007, suicide rates had been in gradual decline since the end of the 1980s. But from 2008, as rises in unemployment, debt, bankruptcies, housing repossessions and the general costs of living impact across England, they started rising again.
Many hundreds of additional deaths by suicide have followed, devastating loved ones and communities. It is clear from the research in Dying from Inequality that this was no coincidence. Individuals experiencing disadvantage during times of economic crisis or uncertainty, most notably men in mid-life, are at increased risk of suicide.