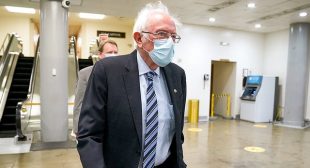 Business groups are preparing for a lobbying fight after Democrats in both chambers reintroduced a bill Tuesday to raise the federal minimum wage to $15 by 2025.
The Raise the Wage Act, spearheaded by incoming Senate Budget Committee Chairman Bernie Sanders (I-Vt.), would raise the minimum wage to more than double the current rate, which is $7.25 an hour.
The restaurant industry quickly pushed back on the legislation, saying it creates an impossible challenge for restaurants, which have already been hit hard by the coronavirus pandemic.