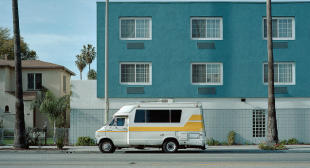 Enforcement of new regulations targeting homeless people who live in their vehicles will start today, reports KPCC. The new rules dictate where people living in RVs and cars can park. For example, parking "for habitation purposes" on residential streets from 9 p.m. and 6 a.m. is now banned.
And, living in a vehicle is prohibited at all times within one block, or 500 feet, of schools, pre-schools, daycare facilities, and parks.
Results from the 2016 homeless count found more than 7,000 people live in their cars in Los Angeles, says KPCC.