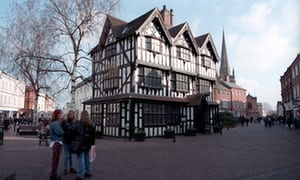 An American man with dementia was flown from his Los Angeles home to Britain and allegedly left in a car park by his wife and son, according to court documents in the US seen by the BBC.
Roger Curry, 76, was allegedly abandoned without identification in the car park of Hereford bus station on 7 November 2015.
In court papers filed in Los Angeles by the LA public guardian's office, and seen by the BBC's Panorama programme, it is claimed: "In late 2015 Mr Curry was taken surreptitiously to England by his wife Mary Curry and his son Kevin Curry and abandoned there."
Curry was found at the bus station in the company of two men who flagged down a passing ambulance. As paramedics assessed him, one of the men, described as having an American accent, left the scene.