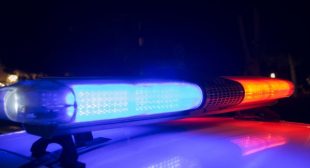 A Virginia man was shot multiple times by a sheriff's deputy after the deputy gave him a ride home, left and then was called back to the man's home for help.
Isaiah Brown, 32, is in intensive care with 10 bullet wounds after being shot outside his home in Spotsylvania County early Wednesday, his family says.
The home health care aide's family told News4 they have no idea why the deputy opened fire.
"The officer just started shooting at him for no reason. I didn't hear a warning shot. All I heard was 'Hands up!' one time. And all he had was his phone, so I know he put his hands up," Isaiah Brown's brother, Tazmon Brown, said.