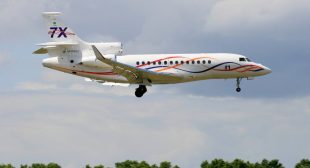 Jesse Duplantis said God had told him to buy a Falcon 7X for $54m (£41m).
He added he was hesitant about the purchase at first, but said God had told him: "I didn't ask you to pay for it. I asked you to believe for it."
Although preachers owning private jets is not unusual, this particular appeal has caused controversy.
Twitter users responded to the request with disbelief, with many quoting Bible verses warning against greed and "false prophets", or suggesting that the money could be better used to help the poor.
In a video address posted on his website, 68-year-old Mr Duplantis explained: "You know, I've owned three different jets in my life, and I've used them and just burning them up for the Lord Jesus Christ.