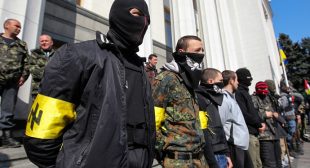 The Ukrainian nationalist film "Bitter Harvest" propagates lies invented by Ukrainian nationalists. In his review Louis Proyect propagates these lies.
Proyect cites Jeff Coplon's 1988 Village Voice article "In Search of a Soviet Holocaust: A 55-Year-Old Famine Feeds the Right." In it Coplon shows that the leading "mainstream" anticommunist Western experts on Soviet history rejected any notion of a deliberate famine aimed at Ukrainians. They still reject it. Proyect fails to mention this fact.
There was a very serious famine in the USSR, including (but not limited to) the Ukrainian SSR, in 1932-33. But there has never been any evidence of a "Holodomor" or "deliberate famine," and there is none today.