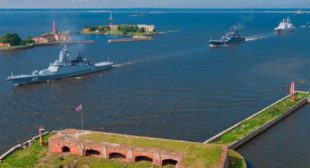 Russian senators Franz Klintsevich and Viktor Bondarev put forward a suggestion to deploy Russian military bases "within spitting distance from the United States." The senators believe that such a step will be an adequate and sobering response to the deployment of US missile systems near Russian borders.
"The Russian base in Cuba should be a complex one. Thee will be aviation and naval vessels there, and it must appear there. This is a strategically important key moment," Senator Franz Klintsevich said.
He was supported by Viktor Bondarev, who added that Russia should deploy another base in Vietnam as well.