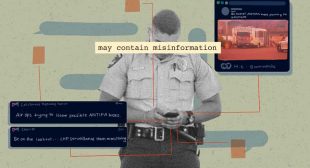 On 1 June 2020, a law enforcement official in the small northern California city of Redding sent screenshots of two social media posts to her staff, asking them to investigate.
One was an Instagram story. "BE AWARE … I have heard, from a reliable source, that ANTIFA buses with close to 200 people (domestic terrorists) are planning to infiltrate Redding and possibly cause distraction and destruction," it read.
The second, a Facebook post, warned that buses of protesters planning to "riot" had stopped in Klamath Falls in southern Oregon, "but there was no rioting or burning as they decided to move on". The post included a grainy image of a small van with "Black Lives Matter" written on the back.