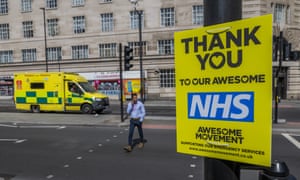 The proportion of people dying of coronavirus who do not have underlying conditions has risen in recent weeks, from below 1% to about 5% of the total, Guardian analysis has found.
The analysis, based on daily statements released by NHS England from 5 March onwards, found that the proportion of people dying with no underlying conditions had increased sharply in the last three weeks.
Experts said the data did not suggest that the proportion of deaths in otherwise healthy individuals would continue to increase, because those already in poor health were likely to have succumbed to the disease earlier.