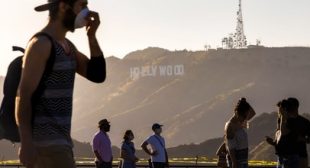 Many industries across the U.S. have expressed alarm over the proposed waiver, which was put forth by a coalition of over 100 countries, led by India and South Africa, and would waive intellectual property rules in order to boost production of vaccines, medical products, and research toward ending the Covid-19 pandemic.
This might seem irrelevant to Hollywood, major publishing companies, and the music industry, but recently released disclosures show that these sectors have mobilized lobbyists to raise concerns with the waiver proposal.
The Motion Picture Association, which represents major movie and television studios, deployed five lobbyists to influence Congress and the White House over the waiver. The Association of American Publishers as well as Universal Music have similarly revealed that they are actively lobbying against it.